---

TICK IDENTIFICATION KEY

---
Argasidae, Soft ticks
5 genera are known worldwide: Argas, Ornithodorus, Otobius, Antricola and Nothoaspis
Of which 3 species are found in Europe, namely: Argas reflexus (pigeon tick), Argas vespertilionis and Ornithodorus maritimus.

This page is a dead end, to continue key go back to Family page
Full description of family:
Their legs are unarmed and have no or little pulvilli.
Ornithodorus moubata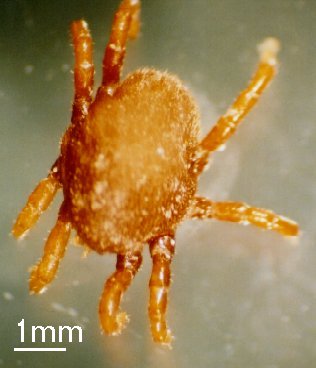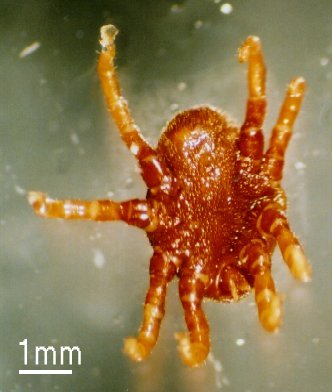 Background information:
Argasidae ticks are mainly found in sheltered environments (in nests, burrows, caves...) and are nidicolous, in other words they inhabit the hosts nest. Unlike hard ticks, the life cycle can have 11 stages, as nymphal stages are constituted of 2 to 8 cycles. Soft ticks are long-lived (5-10 blood meals), feed rapidly (adults and nymphs) off one host species (99% of the time). Whilst feeding they do not inject cement and the females only expand 12 times their initial size. Mating occurs off the host, although females do not need mating to engorge and can lay 200-300 eggs.
---